High Performance Liquid Cooling
The Mikros AX-50 is a 50mm x 50mm high performance cold plate in Mikros' base-level Ascutney series. Utilizing our internal MikroMatrix cooling technology, the AX-50 combines high cooling capacity with low pressure drop for efficient thermal management of most high heat flux applications.
Ascutney Series Technology
High Cooling Capacity 15 W/C-cm2 (high flow), 6 W/C-cm2 (low flow)
Low Pressure Drop Less than 5psi
High Cooling Value Avg $0.10-$0.20 per Watt dissipated*
High Reliability Helium Leak and Thermal Tested for over 18 years
Tailored Cooling available with 0 deg temp gradients
Custom Mounts available upon request
*assumes 20C temp rise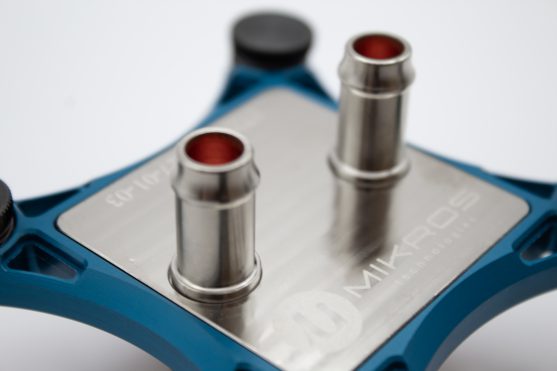 Straight Barbs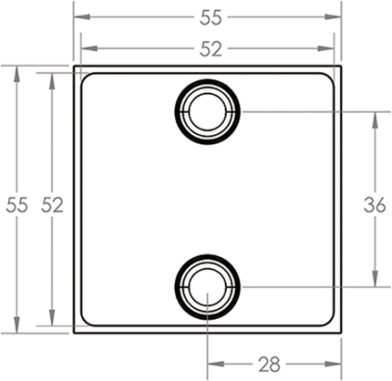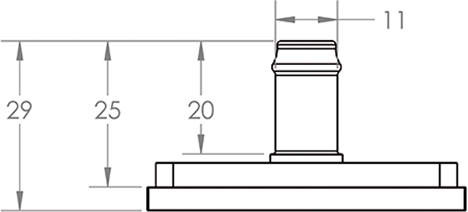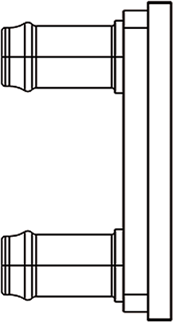 90° Barbs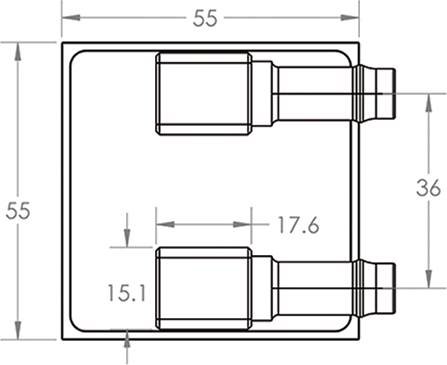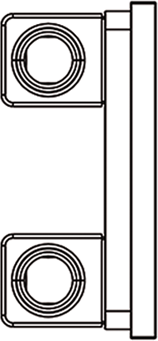 AX-50 Performance Characteristics with Water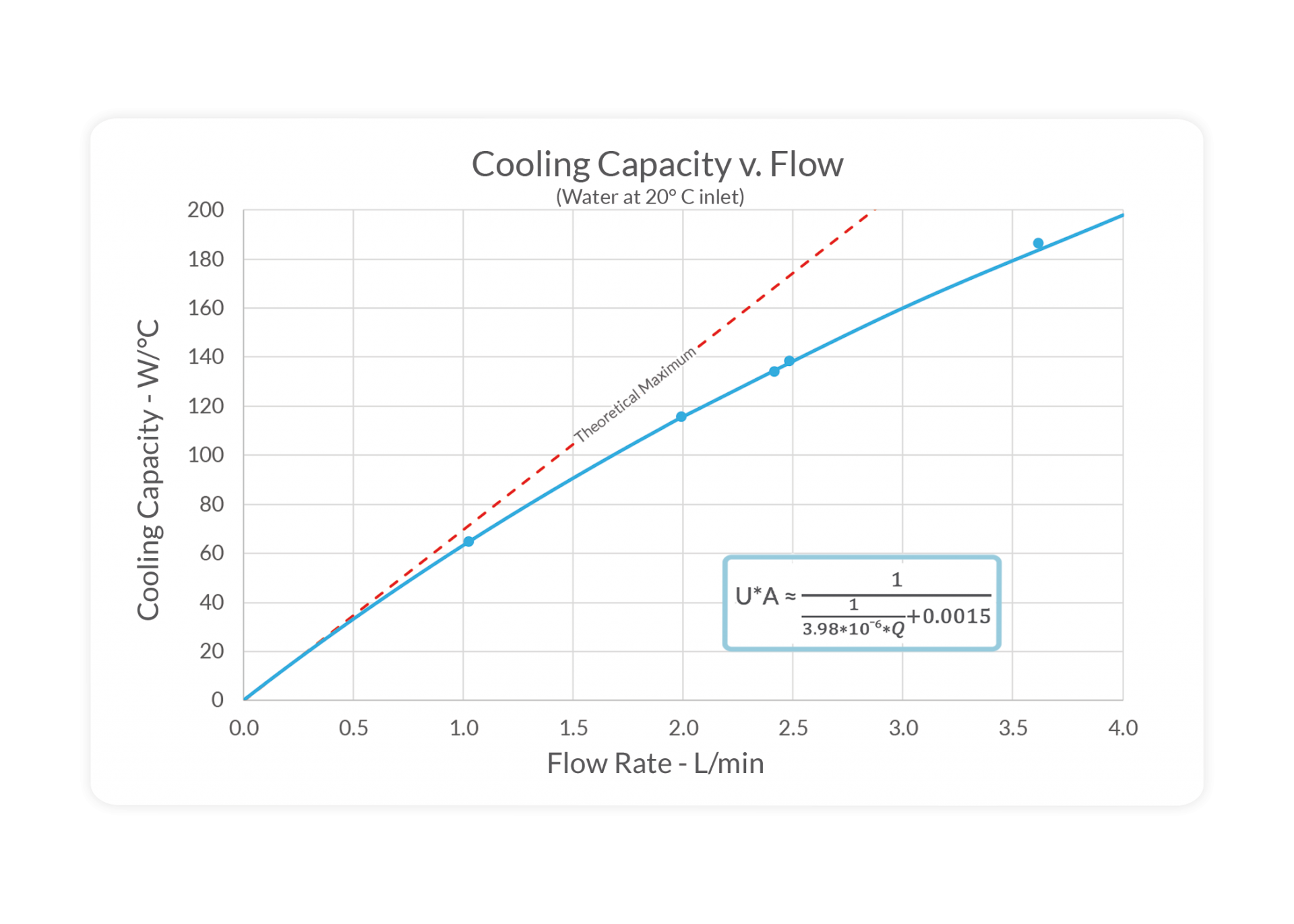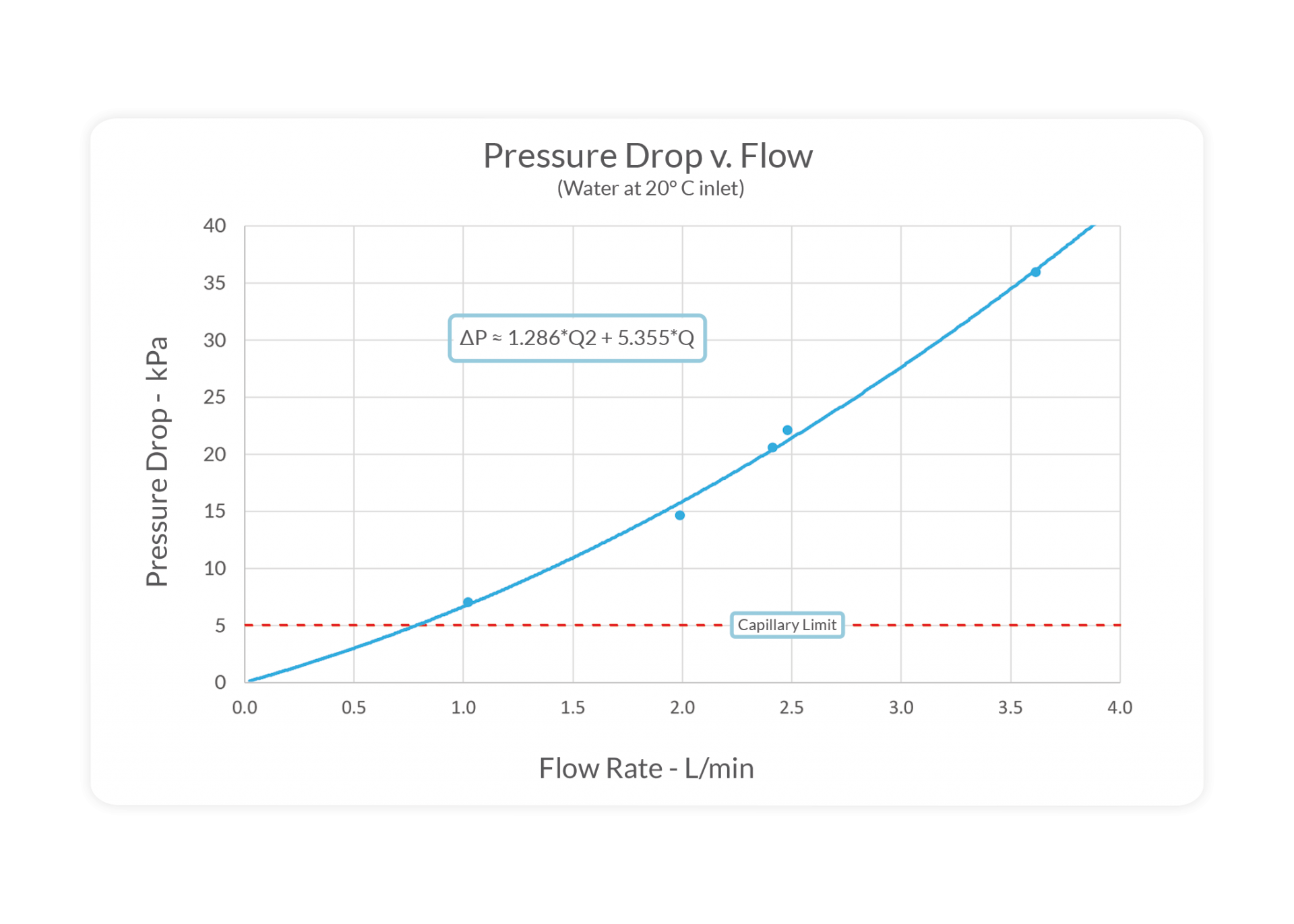 Download Data Sheet:
If you would like a PDF version of our datasheet for further analysis or to send along to your team, follow the link below
DOWNLOAD AX-50 DATASHEET
Levels of Thermal Performance
The Mikros Peaks series is divided into three levels of cooling performance, based on more efficient levels of our proprietary MikroMatrix cooling technology. Named for beloved New England mountains, the base-level "Ascutney" series provides high performance cooling sufficient for most semiconductors up to 1kW and above. The Monadnock series employs finer microchannels for higher performance cooling with tighter thermal budgets, cooling most processors from 1kW-2kW. Our Katahdin series utilizes our most complex designs for the highest cooling power for small areas dissipating over 1kW.